Lots of great entries this month. So you want to see them? Let's get started.
Here is Sun Dogs over Iowa by Jeanelle at MidlifebyFarmlife. Jeannelle said "Seeing bright sundogs like these is a rare event…..that's why I chose this photo. Its my favorite photo of February because this scene offered a unique photo opportunity"

Maggie from andtheducksaid sent this photo of a pink flower.

Kate from Chronicles of a Country Girl sent this photo."Cyclamen Dance" Kate said "I love the colors against the stark black background. The leaves look like a ball gown. Well, not a gown that I would wear. I don't think I'd ever actually wear a ball gown, but what the hey!"

Miriam selected "Suspended" as her photo of the month.

Lynellen sent America's Next Top Dog Model as her photo of the month.

Christine from Hogue Chronicles sent this photo, Little Feet.

I had a hard time choosing my favorite, but I think it might be this one. (if I didn't pick one of SuperGuy's!). I call this Save Me From Winter.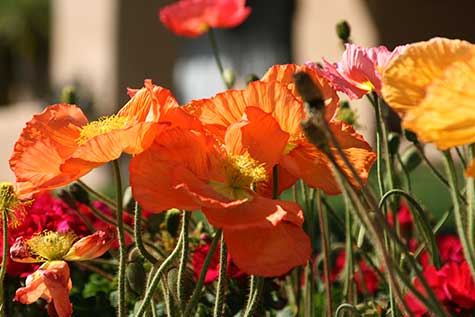 This was fun. It was interesting to see which photos you guys picked as your favorite of the month for Februray. Now, for March, we're going to up the ante, so to speak. I think I'll add a voting poll to March's photo of the month, and everyone can vote on which photo they like the best. How does that sound? So start thinking about your March entry! Thanks to all who participated!

Similar Posts: