Yep, I admit it. Sometimes I spy on people. Especially SuperGuy. I mean, why not? He's cute.
Especially when he's out working in the backyard. Snap, snap, snap.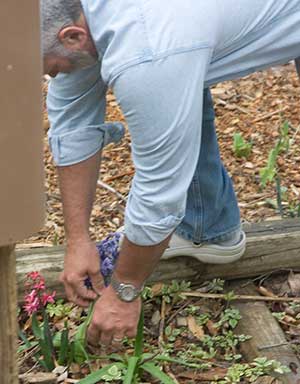 Sometimes he is caught in the act!
Then I get to act all surprised when these show up on my desk!
Gotta love a man who brings you surprises.

As a total aside, and not belittling the act of SuperGuy bringing me flowers…but just a comment on males versus females. He had to dig past half a dozen pretty vases to get to this old Breckenridge glass to put these flowers in… I'm just saying. Men and women are different…

Similar Posts: