"We" do lots of chores on the weekend. You know, it's kind of like catch up time.
"We" fill the far away thistle feeder.
"We" fill the close up thistle feeder. Which the impossible to photograph finches don't hang out on.
"We" fill the bird feeder where the cardinals hang out.
Then "we" get sidetracked. I mean HE gets sidetracked. Males ALWAYS get sidetracked when they do chores.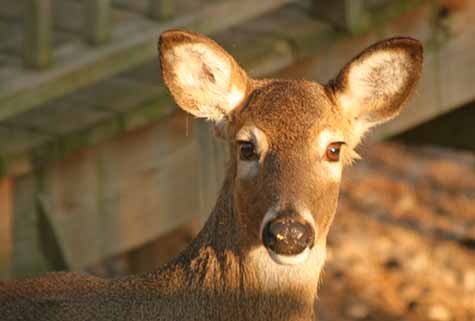 So you know these cute little deer that provide me with so many photographic opportunities??
They did this to my tulips! SuperGuy was NOT amused. I suggested not putting out any more tulip bulbs in the backyard.
Thank goodness they don't like the daffodils and grape hyacinths!! Who knew??

Similar Posts: