A sign just for me!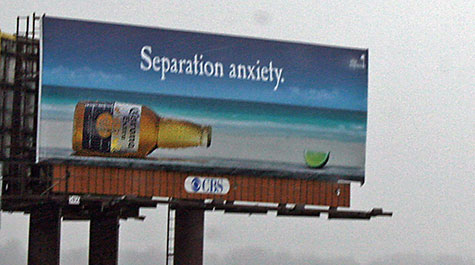 Photohunt Unique Signs
'Cause you know how I am if you get between me and my beverage of choice…
Oh wait! There's another one.
And the STOLEN bottle!! That's MINE!! Give. It. Back. No wait, that one's empty. Give me a new icy cold one.
So I love a glass of wine or a good margarita, but once it's warm weather? Give me my Corona and my lime.
Have any of you seen that billboard anywhere? This is a crummy shot, through the window, with the car going 70. But SuperGuy wasn't much enthused about going miles out of the way to drive past it again… Not to mention the minor miracle that I had my camera ready enough to capture this…and actually THOUGHT to snap a picture of it!
What's your drink of choice in the summertime?
Similar Posts: