Awhile ago I shared with you one of Stanley Marsh's artistic endeavors. The Cadillac Ranch. At the time I mentioned he also had an "exhibit" called The Floating Mesa.
Well, I remembered when we'd gone to Texas for the Oldest Texas Son's graduation a few years ago we'd gone to see the Floating Mesa. (sounds like we're ALWAYS going to graduations, doesn't it??) Then I remembered I'd taken a picture of it! So after a lot of searching, I found it. The things I do for your entertainment…
Let me let you in on a little secret…
I don't think this looks like a floating mesa, do you?? I will give it points for creativity though!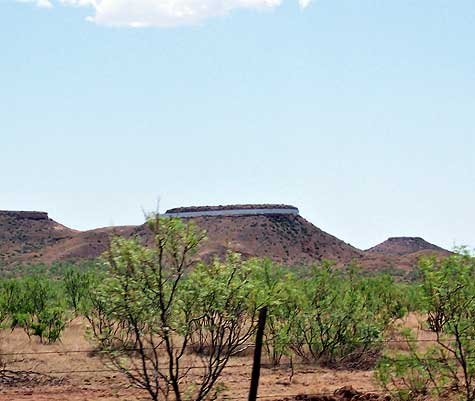 Okay, we'll be the official judges. Leave your comment and vote. Yes this looks like a floating mesa, no this does NOT look like a floating mesa. I think we'd be about the most unbiased judges they could find, don't you?
Similar Posts: