Another thing I like about The Love Nest? It's the time SuperGuy and I spend driving there and back. He usually drives unless he's exhausted. I sit and knit or take photos. We talk. It's good couple time. Much nicer than road trips when the boys were younger where I spent the whole time breaking up fights or listening to kids songs until I could just scream… :shock:
Anyway, in between talking with SuperGuy, knitting, and taking photos…I have lots of time to ponder the big questions of the universe.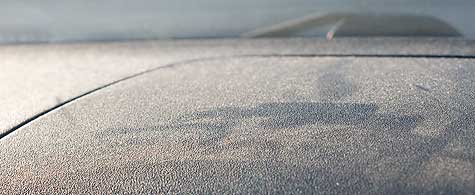 When is the last time I cleaned off my dashboard? It's so dusty! Why don't I have a macro lens? It would have taken a great shot of the dusty dashboard…
Why do I have an irrational fear of driving over bridges? I swear I'd drive over them with my eyes closed if it were at all possible. Is this why SuperGuy likes to do most of the driving? :crazy2:
Why is the big bug splat always on MY side of the windshield? Especially when I'm trying to take pictures?
Why do we always seem to get behind two trucks that block all the traffic and act like they don't have a clue? For miles and miles and miles.
Can I convince SuperGuy to stop at yet another antique mall? For just a few minutes, I swear, honey.
And why, oh why, with all the things we see on the road trip…does this sign impress SuperGuy the most? Kind of like his favorite part of the cruise.
Well, I haven't solved all the world's problems yet…nor answered the unanswerable questions I came up with on the trip…but I did get quite a bit of knitting finished… (did you see yesterday's post? The photo of the month contest is there. Go vote!)

Similar Posts: