Males are strange creatures. No, really. Would I lie about something like that? Of course not.
So SuperGuy waits until the last night that the boys are in town to repair the ONE SECTION of broken fence. Yes, I said NIGHT. Not day. Night.

This one section of fence fell down in the high winds a few weeks ago.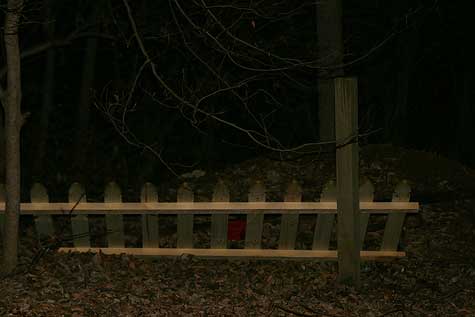 So they decide that 10, count 'em, TEN sections of fencing need to be replaced. Cause, you know, when a man does a chore he gets a bit sidetracked. Always.
They decide to start putting them up after dark…
Because, you know, it would make too much sense to do this job in the daylight?? :crazy2:
And, no, they didn't start with the BROKEN section, why do you ask?? I'm not sure the actual broken section will get replaced. You know, until SuperGuy has time to do it himself. Possibly during daylight hours…

I'm thinking the subject line of this blog post could be used many, many more times. Part Three. Part four. Etc.
I just do not understand males…

Similar Posts: