So, did I mention that we had a fun time at the photo shoot? Well, we sure did.

It wasn't long before we were swinging on lampposts. Here is Rebekah's imitation of singing in the snow rain. She was so much fun!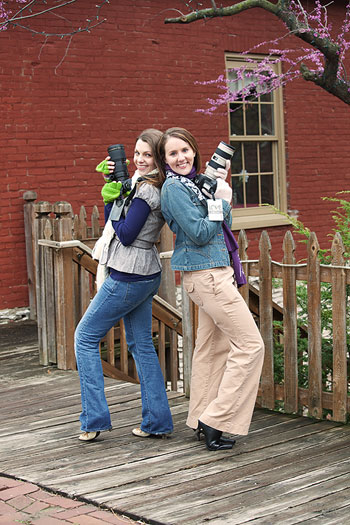 Then there was the Charlie's Angel's episode. We so should have gotten a third photographer in this one!

By this point, our littlest model had had it. She watched from the warmth of the car, wondering what those crazy ladies were up to!

Eventually all good things must come to an end. Or at least move in where it's warm. Notice the TrailHead Brewery sign in the background. It was calling our names. Amazingly enough–and you who know me well will hardly believe this one– I ordered hot tea instead of a beer!
(Like I said in yesterday's post, I will post the actual real live photos from the shoot, and links to their websites as soon as I get them edited.)

Similar Posts: