Pretty purple petunias…say that 3 times fast!!
It's that time of year. Time to put out the annuals!


"We" put out all shades of purple this year.


From delicate lilac colored petunias…

… to brilliantly colored candy cane striped petunias.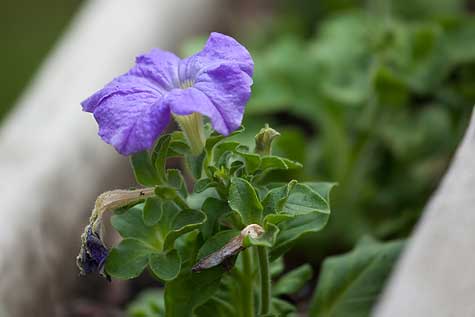 and everything in between!
I love petunias. My grandmother always had them edging her driveway and in her flower pots along her front porch. I remember the brilliant displays and wonderful scent of those flowers. She'd plant them in every summer. We'd make homemade ice cream and play shuffle board and go downtown to the city park for Chuck Wagon Days. Sigh. What wonderful memories. All brought rushing back by my pretty purple petunias.
What flowers hold an emotion connection for you?

Similar Posts: