Meanwhile, back to our Colorado trip…
So when I go to Colorado, I always like to put my feet in a nice, cool, mountain stream. Okay, usually they are flippin' COLD, but still. I. Will. Not. Be. Defeated…
I slip off my Berkies and carefully check it out.
There is a LOT to do to get ready to wade in a stream, you know. Find a spot to sit down and roll up your jeans, for instance.
I tentatively dip my toes in the mountain stream…
It was a tad bit shocking…
Honestly, SuperGuy went just a little bit overboard on the taking of the photos of me screaming. He was enjoying himself just a bit too much.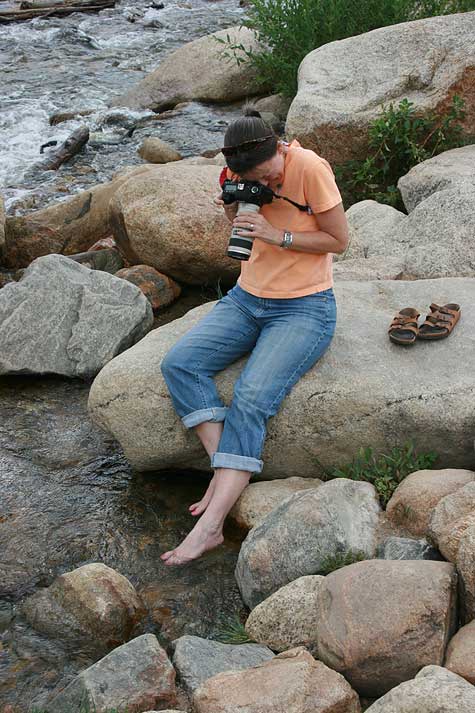 I was determined to get a shot of my feet in the stream though. I wanted proof!
Succcess!! I win!!
Of course I immediately got a cold headache… :crazy:
I'll have the Photo of the Month contest up tomorrow, so be sure and check back!!

Similar Posts: