I'm sure it comes as no surprise that I love and adore this man.
He's handsome, isn't he?? :love:
I like that we share a love for photography. It's great to be married to someone that you share a common hobby. Well, and there is that whole photography competition that we have going…
We also share a love for reading…though this is SuperGuy's normal way that he reads most books… :crazy:
oops! How did that photo get in there??? Well, he has nice assets too…  :clap:
Yes, he has a sense of humor…he's part of that whole pointing thing my family does to me when I take a photograph.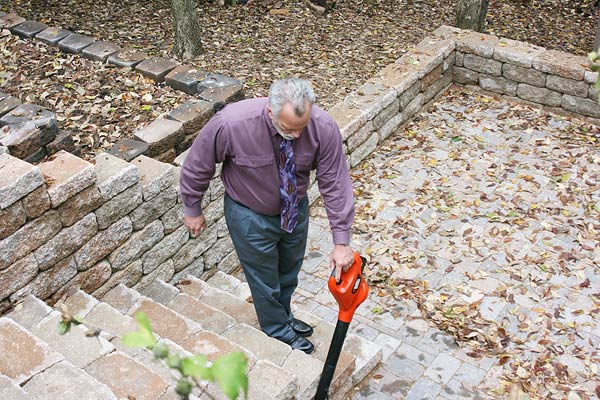 He's a snappy dresser when he does chores? Who can resist a man who wears a shirt and tie when he blows leaves off the patio?? :rofl:
I TOLD you he was a snappy dresser! He co-ordinates his shoes with his sprayer! I can't resist a man in orange shoes, can you??
Honey, maybe I don't tell you often enough, but I'm so glad that you're in my life. You make everything fun. Usually. 😉
…and just to prove that he reads my blog…look what he gave me this weekend to cheer me out of my winter doldrums…

Yes, my happiness for the price of a good box of chocolate.
SuperGuy, I should show you more often how much you mean to me. :love2: I enjoy our quiet times, our fun times, our road trips, our morning coffee watching the world go by out the window…I even enjoy our photo contests. Someday you'll win one of them…
Thanks for always being there. I'm so lucky.  :lips: