just in case you were wondering…
See, I'm here with my gorgeous family! This is before the wedding. I don't think we actually got a photo with all of us and Steph after the wedding.
This is what I did for a lot of the wedding. I actually had some kickbutt cute heels to wear…but I never got them on my feet! Too busy having fun!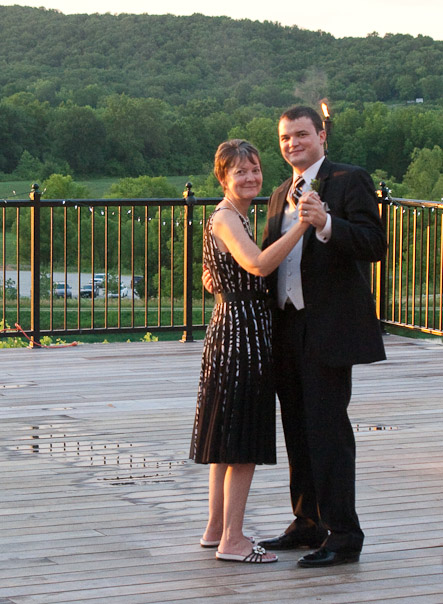 The mother/son dance. I'm not sure when he got so tall…or old enough to get married.

And one of my favorites…taken by Matt with his iPhone:
I adore this man!
Similar Posts: