Just sharing a few holiday snaps from Christmas.
There was much laughing. (and, of course, my sister making a face when I tried to take her photo.)
There were boys, playing with toys. Because we always have toys. See this cool remote control bug? Well, I confess, it kind of creeped me out! Oh, and this fun pull cord Santa…which, of course, turned into a competition to see whose Santa went the furthest…
There were girls watching boys playing with toys.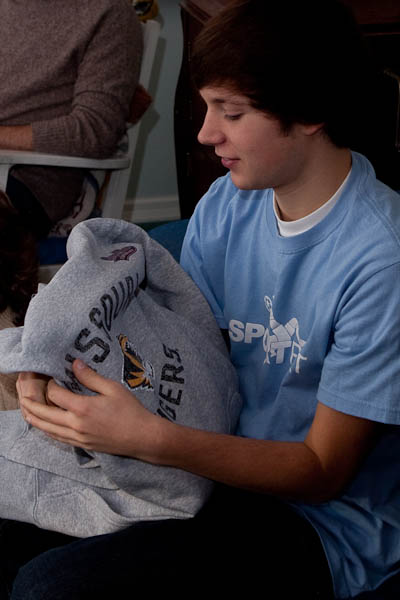 A bit of bribing on a certain high schooler's decision on where he should go to college… Let's Go Mizzou!!
Three of the 5 boys made it home for Christmas.
Though some of them might have been a bit tired of my camera. Just sayin'  The Geeky One got a Halo model kit (similar to legos). He spent a long time engrossed in putting it together. Dork.

Last, but not least…some family members got a nice little nap out of the afternoon…
Oh, and there's not a photo of my mother. She will thank me. The two I got of her were horrid. I'm a good daughter, so I'm not going to post them. You're welcome!
Tomorrow???  Photos of my fabulous Christmas gift from my babies!!
To those of you on the east coast getting hammered with snow? Stay safe!

Similar Posts: