After a whirlwind of decluttering and having a bunch of stuff hauled off…we decided to reward ourselves with a day of Antiquing.
Went back to one of our favorite Antique Malls.
The Pink Elephant Antique Mall on interstate 55 in Illinois. Such fun.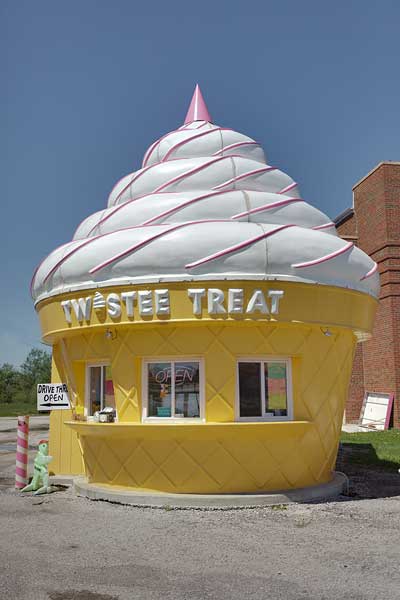 We had to have a Twistee Treat this trip…because it was open and selling ice cream. (SuperGuy slunk off and ate most of the ice cream cone while I was photographing…he doesn't share well with others!)
I got some cute photography propos while we were browsing.
Another old camera. This one I'm going to use for through the lens photography where you shoot through the old camera with your new camera. Can't wait to experiment.
..and this mint green rotary phone that I just had. to. have. Not sure why…but I picture it in a future photo shoot…

Similar Posts: