Ah, yes. It was time to pick a kitchen inspiration piece for my new kitchen. So, since my red kitchenaid mixer is my inspiration piece in St. Louis…I thought it was only fitting to use a kitchenaid mixer for my inspiration piece at our new home too.
Ta da! My ice blue Kitchenaid stand mixer. Don't you love it??
It varies a bit more green, or a bit more blue depending on the light. So, of course, I'm going to use shades of teal for my accent color in my kitchen. The cabinets are white and the counter is black. This is going to pop so nicely against the black countertop!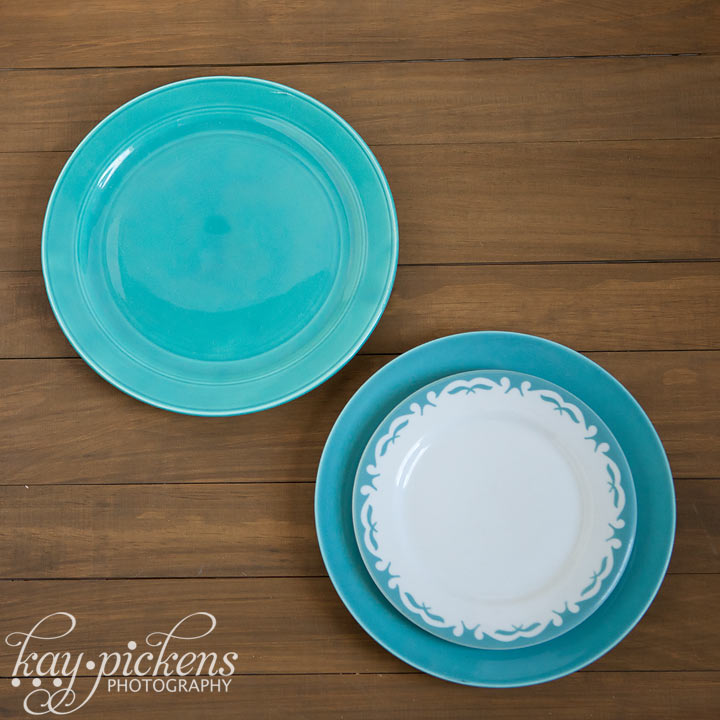 I already have a lot of teal dishes. I love teal.
I can't wait to get more teal/aqua/turquoise dishes and towels and accent pieces for the great room that is right off the kitchen. What fun!
Oh…and I'm not totally sure on this…but I think we're going to paint my office…which is right off the great room through glass french doors…a deep, dark shade of teal. SuperGuy swears if it's too much he'll repaint or put up beadboard partway up the walls in my office if the teal is too intense.
I'll share paint colors soon and you can either agree with SuperGuy, or shoot him down…