Yay, we're almost finished. See the new grass coming up? You can see where we stopped the first weekend, and where we planted the next time. I'm just excited to see the grass coming up!! It was so much work! I never want to see another bale of straw!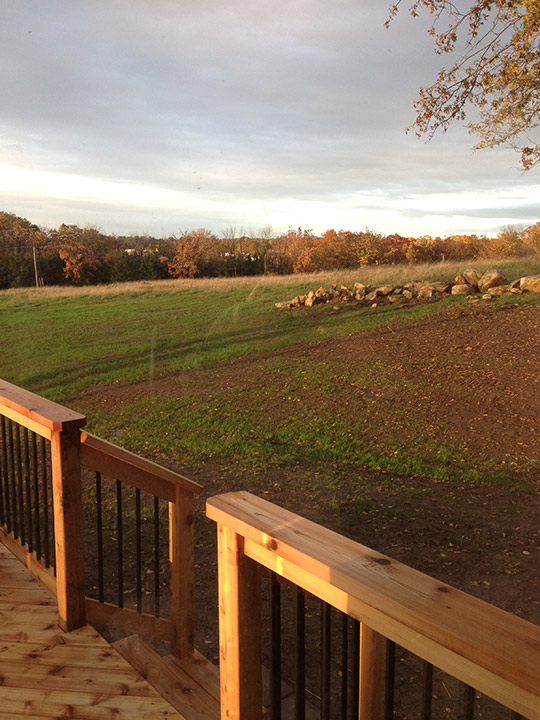 The flooring is in. It is lock together vinyl flooring that looks like wood planks. I love it. Should be great for 5 boys, 2 dogs, and living off a gravel road, don't you think? Here it is looking back towards our front door.

Here is the flooring up against my window seats in my breakfast nook.
Oh, a quick look at our master bathroom sinks and mirrors…and the faucets that I finally, finally decided on. Oh..wait…a beer. Oops. How did that get in this photo??
And here is our beautiful fall view off the back deck. So pretty. So excited to move in!
If everything goes as planned, we'll be moving in this weekend. Not sure where we'll get help, because it's Mizzou's homecoming so the boys will be busy…but, we'll manage. Might wait and move heavy stuff next week when we can get boy helpers. Anyway…I'm sure they'll be moving in photos to share soon!