Yes, it's time for submitting your photos for the June Photo of the Month Contest. This month's theme is REFLECTIONS.
I spent a lot of time trying to capture different reflections this month. I call this one "Waiting Patiently for Breakfast." Coffee and donuts, yum. Yes, I know, one of my reflection failures. You can just barely see me reflected in the coffee pot. Okay, and I took it at 4 in the afternoon, so the title is kind of a lie too…
Anyway, either leave a link to your reflection photo here in the comments, or use the Contact Button at the top of the site to send me your photo or a link to it. You have until midnight on the 30th to send me your photo! Have fun with it!

Title: She has the Whole View in her Hands
As a total aside, I love it when you submit a title for your post with the photo! Good luck!
Sneak Peak for tomorrow's post….Moving Day…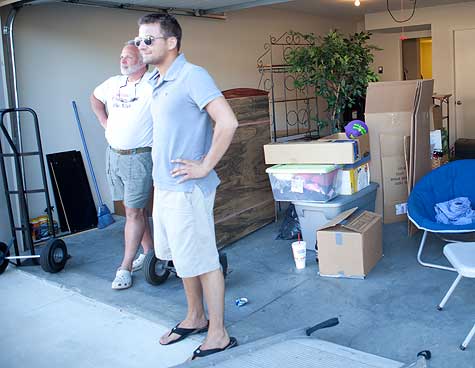 Title: It's Never Going to Fit