So I was working…I work from home.
I hole punched some papers and they got hung in the punch. So I went to empty the circles out of the punch. You know? So I noticed I had a lot of paper that I really should have recycled in my waste basket in my office. So I pulled a lot of them out to help my Karma Points ™.
So…then I go to the garage to throw the papers in the recycling. In the garage I notice some bottled water that I asked SuperGuy to pick up. I put some in the fridge. Then I notice MORE DISHES ON THE COUNTER. (can NO ONE in the household manage to put their dishes in the dishwasher?) I load up the dishwasher and search for the Cascade to start the dishwasher.
Oh, only a little bit left. Find a pad of paper and start a new Walmart list.
Then I head back to my office…WHAT WAS I WORKING ON??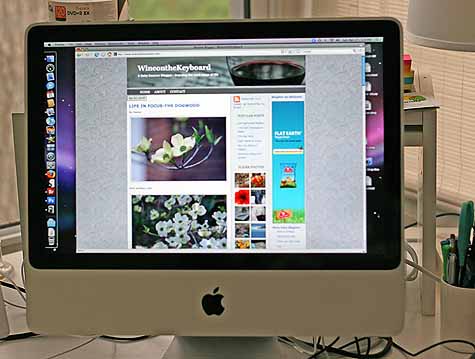 Not. A. Clue.
Is this a function of my age? My state of mind these days? Do you ever have days like this??