This is how real men deal with leaves… 🙄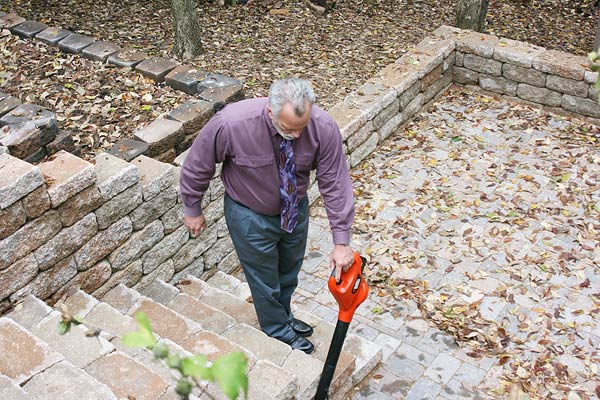 So we get back from The Love Nest and I look outside…and here is SuperGuy out blowing off the back patio and courtyard. In his shirt and tie…seriously??? :crazy:
It takes a lot of concentration to do this chore. I'm sure it takes a real man. I'm way too delicate to attempt this chores on my own. 😉
That's my story and I'm sticking to it.
You have to blow all the leaves through the gap in the courtyard seating wall. (Yes, we're missing a board on the walkway. I'm sure that's on SuperGuy's list. Wonder if he'll wear a shirt and tie for that chore too…)
I guess I shouldn't have been surprised. Just last week I looked out and caught him edging the driveway in his dress shirt and slacks… 😯
As an aside, because there usually is one…he loves his Jerry Garcia ties!