..and anniversary, birthday, valentine's day, father's day….you get the picture…
I give you SuperGuy's Christmas…
Here  he is…driving it in his good work clothes because they delivered it right as he was getting home from work…
It has a front loader, an underbelly mower, and a post hole digger. He had such fun playing with it!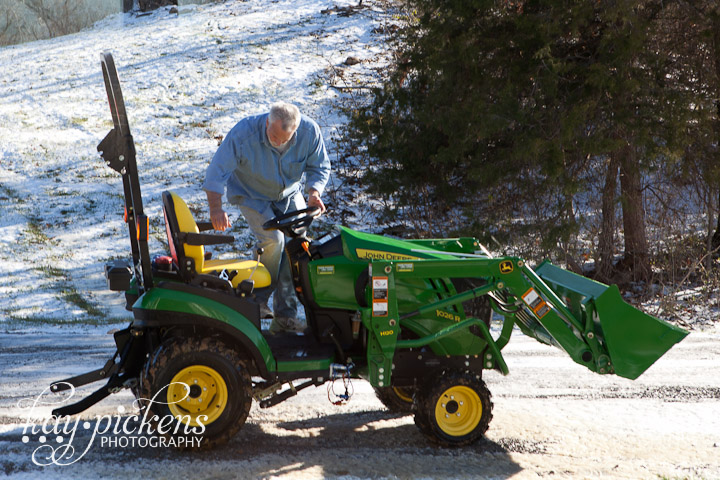 Here he is thinking I'll going to say it's okay to keep it in the garage… Ha! I laugh at you, SuperGuy!!!
I have one happy husband and he deserves his toys. He works long hard hours. Besides…I figure I can use this purchase for quite awhile…"honey, I'm getting a new camera lens." I mean, what can he SAY??
Besides, he'll use it to put in a garden for me, clear snow,  use the post hole digger to put in trees…lots of trees…and he'll mow a bigger area than he was planning to mow with his push mower. So, I'm a happy woman too.
My handsome hubby with his "free" John Deere hat!