More snow. More winter. But SuperGuy is having a great time.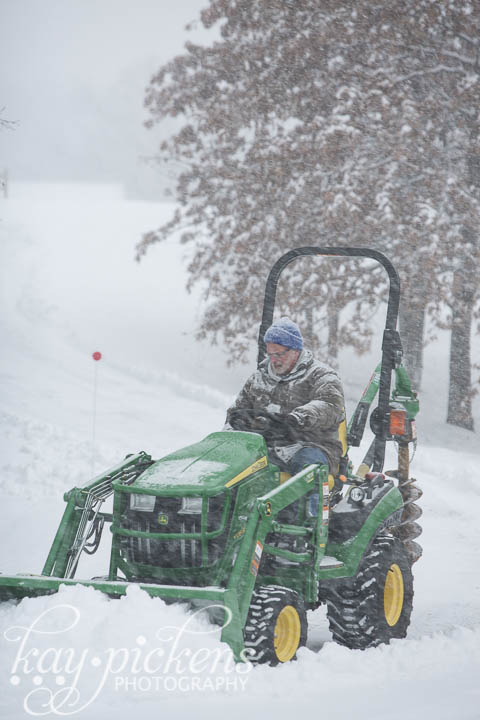 He's been busy plowing the driveway. The street. Anything with snow on it!
His truck got frozen in the ice storm. Like an hour to chip it open frozen.
Since my car can't make it out of our driveway or gravel road, we then moved my car out and put his truck in the garage.

Half of the garage is full of boxes that we've moved over from St. Louis. No place for them in the house until we get the lower level finished this spring. So, only one vehicle in the garage at once. I figure my car will be cleared off and ready to go sometime in the springtime…
Yep, I'm so over winter. I just stay inside and write or take photos.