It smells. Yes, my sleep number bed smells. Still.
Seriously, are they kidding me? It's been a year. It still has a horrible plasticizers smell to it. Which means I periodically have to strip it apart. Why, yes, that is a window open in the middle of the winter, why do you ask?? :wallbash:
Then I drag all the bedding and pillows and quilts into the extra bedroom so THEY don't pick up more of the smell while I'm airing out the bed.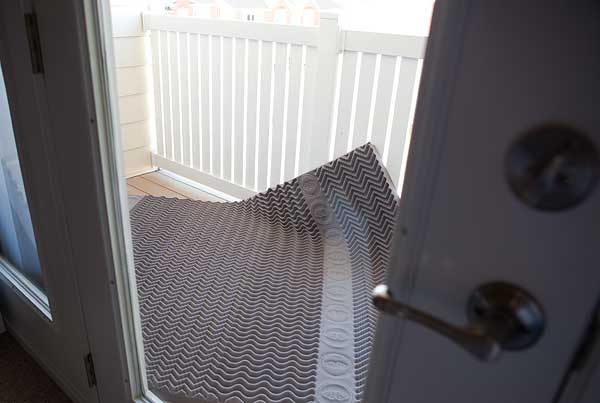 THEN, I drag the egg cratey (is too a word) thingie out onto the balcony to air out. Seriously. Way to much work to do this all the time. I'm. So. Over. This. Bed.
Yes, it's comfortable to sleep on…but I get the worst headaches from the odor. The sleep number bed smells. A year later. It smells like those old canvasy/plastic air mattress. Since the smell is still here a year later…after multiple times of doing this same chore of airing it out…I think the smell outweighs the comfort of the sleep. These things are too expensive to have such a major drawback. Oh, and I get Googled for "sleep number bed smell", so I know I'm not the only one who feels this way.  Sigh. I hate it when we make a big purchase and it doesn't turn out.  Okay, that's my final answer. :shakehead: