We'll take a brief break from showing all things new house, and I'll share some recent photos I took on a road trip between Columbia and St. Louis. We had pretty fall colors this year. I thought after the long summer draught that it would be a ho hum autumn. But not so much. Very pretty.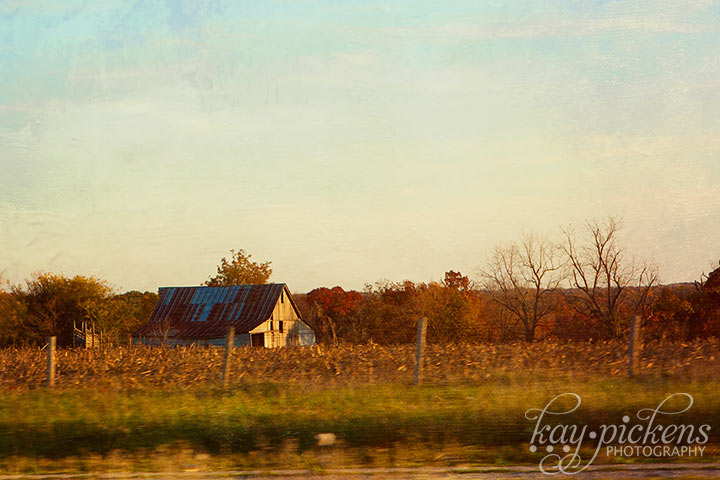 Always enjoy a good old barn shot. It was very pretty in the late afternoon sunshine.
Okay, I confess I did quite a bit of work on the next photo…taking out the bazillion power lines they had near the barn.
This Food sign has fascinated me for a long time. It's in the middle of…nowhere. Nothing around. No old building, No road. Nothing. But it cheerfully proclaims FOOD.
Well, I'm sure I should be unpacking…but it's so much more fun to play with photos.
Enjoy your Thanksgiving. I'm going to be surrounded by family and good food.