So I decided to get outside and walk around the farm in Columbia to see what all has survived the winter. Sorry, this is very picture heavy!
It was very muddy…
Love my pretty, funky, dotted mud boots. From Tractor Supply. On sale AND comfortable!
Then I walked out to our lot line.

I saw a bluebird on the lot line marker while I was out there. Unfortunately if flew off to the phone wire, and I didn't have my long lens with me. But my first bluebird!! Very happy.
This muddy mess is where our square foot garden is going to be. I hope we get it all put together and fenced in for some spring planting…
We planted 5 bradford pear trees last fall. Here is the one near the house. I know Columbia thinks they are horrible scrub trees, but I just love, love them.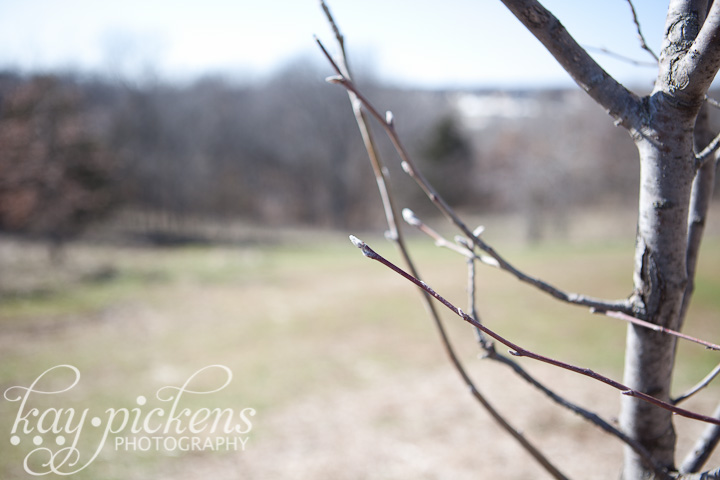 Okay, showing off my mud boots again. With the cow the boys got us in the background by my beloved red front door. Which, btw, I think I'm going to ask SuperGuy to put up a screendoor on it. It just seems so country that way. Also, we need the cross breeze!

Oh, and did I tell you? I learned to drive the John Deere tractor! Go me. Starring my mud boots again…maybe this post should have been titled "Ode to my Mud Boots". 8)

We had deer grazing in the yard just before sunset. The dogs started barking like crazy at them. The deer just looked up and then kept grazing…

Then we sat in our normal happy hour spot…putting the barstools in the windows and watching the sunset. Oh, and we might have had a drink. Or two.

Then the sun set in a burst of flair for me.

My day. The end.