About
About the Blog
First there were Mommy Bloggers, now Boomer Bloggers. Life after raising the kids. We've hit that time in our lives when we have survived the diapers, carpools, and endless sports practices and games. There is finally time for us.
Wine on the Keyboard is about us. The Baby Boomers. Born between 1946 and 1964. (Though, of course, this blog welcomes all ages. We're a friendly bunch.) We talk about this new stage of life. When we have time to actually do things for ourselves. Explore new options. Heck, even decide what we want to be when we grow up.
We talk about hobbies (now that we have time for them). We talk about grown up kids. (If they ever really do grow up). Empty nests. Grown kids moving back home. Paying for college. Downsizing. Travel. Retirement. Whether to cover that gray hair or not…
We also talk about photography. A. Lot. We have a photo of the month contest every month where the readers of this blog enter their photos. We have a theme for the entries each month. Be sure to join us, either by entering a photo of your own, or voting on the entries each month.
Come join in the community here.
About Kacey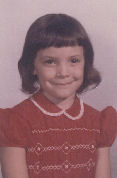 I grew up in the midwest…lived here my whole life. Yes, I've dreamed of living in exotic places, and darn it all, I WILL retire to somewhere warm and sunny. Some day. Here I am. Young. Cute. With crooked bangs. I always had crooked bangs. Blame my mom.
I've always had a creative side. Writing, photography, knitting, crafts. Not that I really ever considered that people grew up and actually pursued creative careers for a living. Who knew? As evidenced by my degree in business from Mizzou. Go Tigers.
I worked in finance and accounting, then stayed home for the years my three boys were young. By the third boy, with what little sanity I had left, I started writing novels… which eventually led me to writing this blog… which led me to taking back up photography. So is the journey life takes us on sometimes.
Here are my cute little boys. Years ago. No, the oldest is NOT trying to strangle the youngest. I'm sure. I always had everything under control…Anyway, they are all older now…college and out in the real world. If I can ever get them all together, I'll add a picture of them all grown up. Well,I don't know. Do males ever truly grow up???
About My Photography
I'm a Canon Girl. I shoot with a Canon 5d mark ii full frame camera. I love my camera. I'd marry it if it ever becomes legal to do so. My favorite lens in my 24-70 2.8 L lens. No, it's my 70-200mm 2.8 L lens. Or it's the next lens I buy…
I learned photography years ago on an old Canon 35mm film camera. One of my brother's friends taught me. Somewhere along the path of motherhood, most of my hobbies got pushed aside. About 5 years ago I took up photography again, this time with a digital SLR Canon Rebel xti. After fighting over sharing it with my husband, we decided in the interest of marital harmony that I would move onto the Canon 40D. This year I moved onto the 5dmii. Presently my oldest son and my husband are arguing over who gets the 40D. :crazy:
The Happy Ending
I'm now married to the man of my dreams, the biggest supporter of me, my photography, my writing, and anything I want to try. He has…two boys of his own…so yes, I'm regularly surrounded by way too much testosterone. Here we are in one of my favorite places: New Orleans.
I firmly believe in happily ever after…I'm living my own right now.
All photos and words on this site are ©Kacey Pickens. Do not use them without permission. If you would like to use a photo, please contact me using the contact button at the top of the website.