Okay, I thought I'd come to you, my loyal blog readers, and ask for some help. I wouldn't ask this on a Thursday though, when no one visits my blog
I love my blog…no big surprise there. It's such a part of my daily routine to write my blog post and then blog hop around to my friends.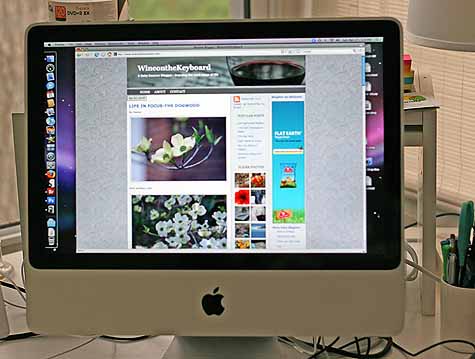 Added this photo just because I can't go two whole days without a photograph on my blog!! 😯
So anyway, since I'm going to the Blogher Conference…since, you know I WON, I WON…
So anyway, sorry about the digression there…I need business cards for the blogging conference. I had some older ones, but they were really with my fiction writing as the slant. Now I want blog business cards. So I have them kind of designed, but I need/want a tag line to put on them. Something that describes this blog.
So how about throwing some ideas out here? A tag line. Or some comments/words about what you think describes my blog. Can I get some help here please?? :wallbash: 'cause nothing I'm coming up with is really doing it for me. Yes, my marketing degree at its finest here 🙄
Okay, I eagerly await your ideas. Your tag lines. Your words that describe my blog. Your help. Please???