I love these puppies…honestly, I do…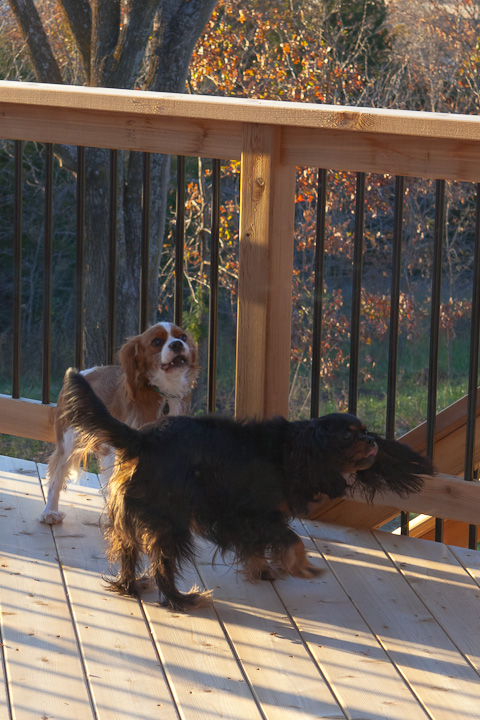 They love the new house and love to run around outside…and, well…they run around inside too. Sometimes in less than a nano second…they destroy…

Why, yes, they decided to eat the wall in the stairway. I mean they have NEVER eaten our walls before…so who knew to watch out for that???
And…for the record…they have never, ever, ever shown any interest in eating our carpet either…
So annoyed at them…and why did they wait to do this in the NEW house??? Argh.
It's a good thing they are so cute…and we have a lot of penned off, gated off, doors shut areas in the new house now…
{ 1 comment }