Want some delicious and easy dinner rolls? Let me share another one of my secrets with you!
I know, yummy looking, right?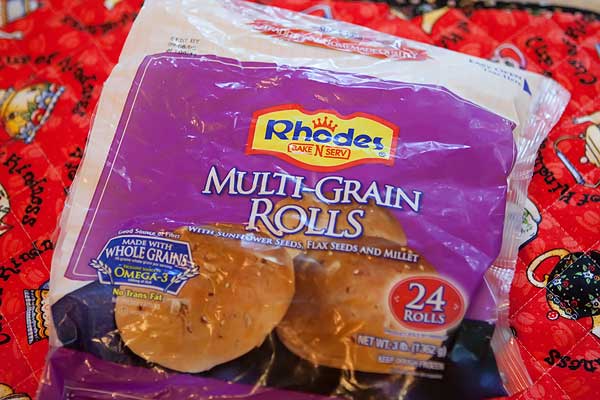 Rhodes multi-grain dinner rolls. They come in the frozen section. Perfect for large families (24 rolls) or empty nesters (you know who you are…) I just pull out a handful of them for SuperGuy and I. You let them rise for 4-5 hours (I take them out at lunch time and throw in a pan). Bake for about 10 or so minutes at 350. They are SO good! I love things I can make that are just the right portion for SuperGuy and I. Though, I admit, I usually bake a few extras to have as sandwich rolls the next day.
Which is what I did the other night. Then SuperGuy wanted to have these for sandwiches last night. I stopped him! I told him "You can't eat those! I want to take photos of them for a blog post and I haven't yet." I guess it's a funny commentary on our lives that he didn't blink an eye, he just went and got out a loaf of bread for his sandwich.

Had to get these photos today, so he can have the rolls for his sandwich today. Not sure how many days he'd be so understanding…

Similar Posts: