I have to share with you my adorable jewelry find! It's a hand stamped necklace. I got it from Chantelle Nicole Designs . She has lots of designs, or you can order a custom design.  Get your kids' names, or your favorite saying. Very cute.
She sent it in this cute little cloth sack in the glass tube. I know, adorable packaging, right? She also has a blog you might enjoy.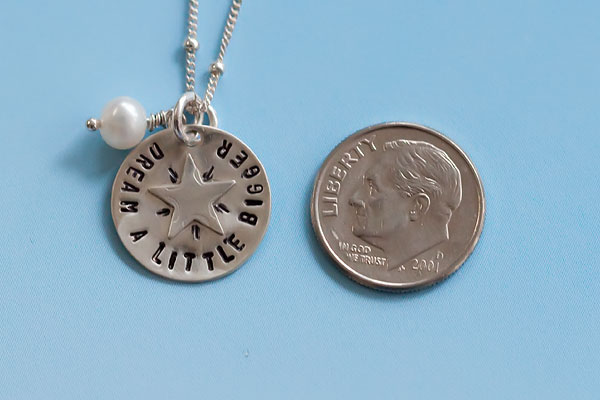 Here it is next to a dime to give you an idea of the size.
She also has bracelets and other goodies, and a Greek collection if  you know a sorority girl.
You're welcome. 😉 Happy shopping! Just sharing the love… :love: