Seriously, SuperGuy and I stumbled upon the best cafe in Illinois when we were out antiquing. Ariston Cafe in Litchfield, IL.
Yes, that strawberry dessert tasted as delicious as it looked! My fav part of the lunch!
But I love the whole experience! From the authentic formica table tops…
To the to-die-for patty melt.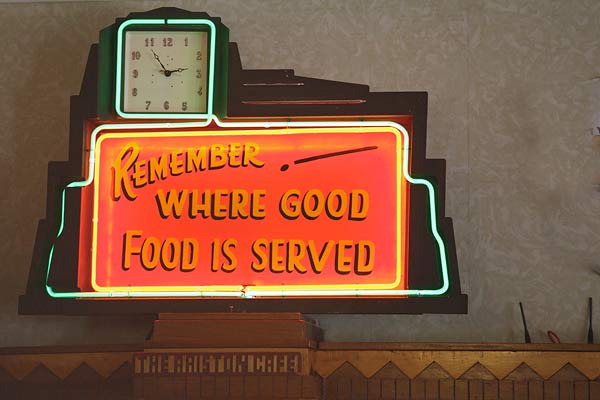 To the cute decorations in the cafe. We had the best time! I do not know how SuperGuy always manages to stumble across cafes and diners like this when we're out antiquing, but he does. It's part of our whole antiquing ritual now. Finding the perfect authentic little spot to eat.
So if you're ever on highway 55 in Illinois,  near Litchfield (it's on old route 66…remember the Historic Route 66 sign I took a photo of?) …make a side trip into town and have the strawberry dessert at Ariston cafe…and anything else on the menu that catches your eye. Yum.
As an aside…if anyone has the recipe for that strawberry dessert, hook me up! I've googled to no avail.